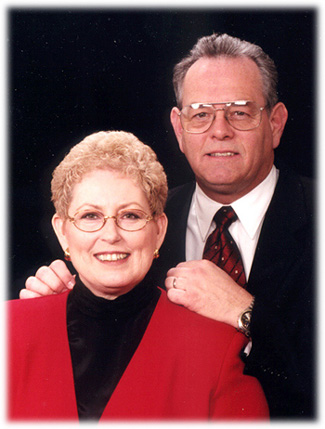 Our eldest, Steve and his wife Linda. They live in Ohio with our eldest grandson Benjamin and his family. Steve sells pharmaceuticals to the industry, and Linda is the star fundraiser for the Ohio State University. (Our daughter claims that both her brothers married well above their station!)
Steve and Linda are avid race fans and follow Formula 1, IRL, CART and NASCAR. Steve enjoys autocrossing (one car at a time, on a designated course, racing through pylons and against time) and has a den full of trophies to prove it. He is also quite proficient at indoor kart racing. Linda is President of the Buckeye Miata Club (yes, she has a 2001 emerald green - her third Miata!) and has decorated their rec room in "racing fun".
Steve and Linda are quite the social butterflies and enjoy playing cards, shooting pool, and partying with friends. They are also very doting grandparents to Dennis and Sydney (children of Benjamin and Michele).